"Innie" Dog Nose Impression Single Pendant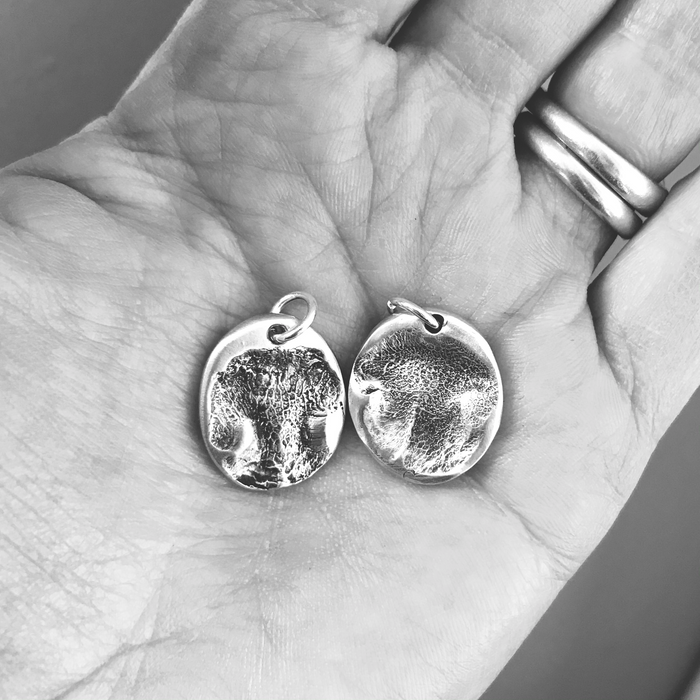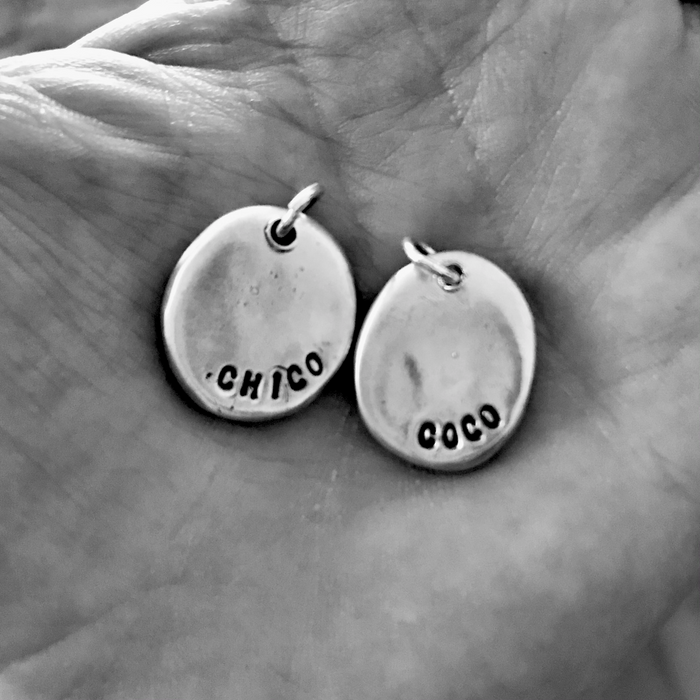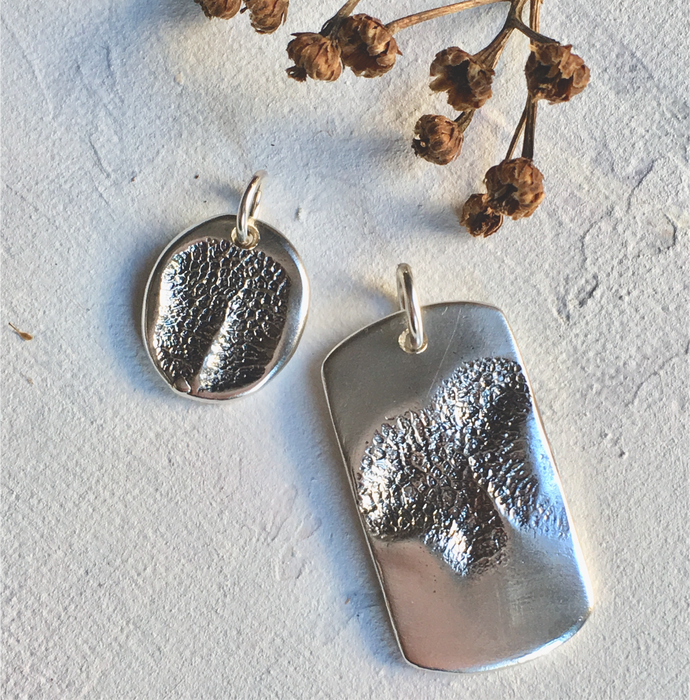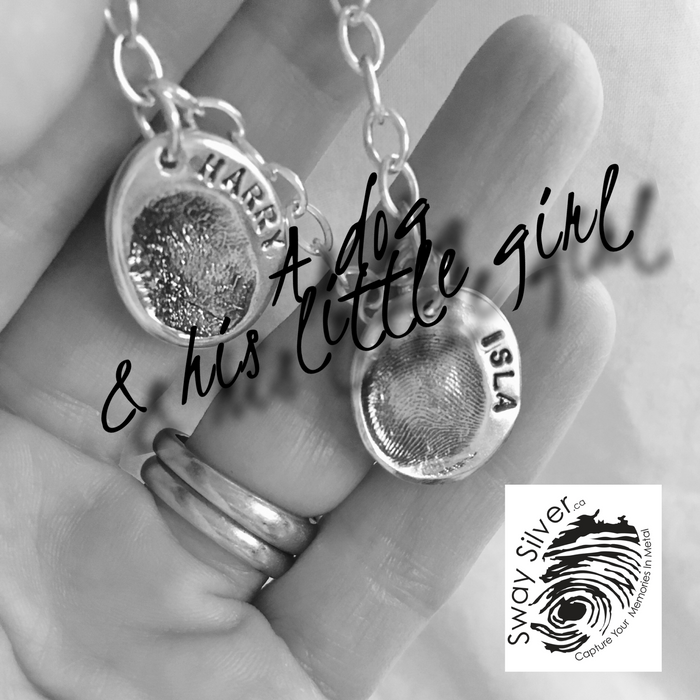 New Mould? Order a Pet Mould Kit to get started 
After releasing the full "Outie" Nose line and doing a few "Innie" impressions in larger hearts it was apparent that families wanted to showcase their beloved animals along with their other kids. So, this pendant is made to fit along side the Single Fingerprint with Name Pendant but has a little more depth to accommodate the unique form of an animal nose. It will appear as though your pup pressed the middle of his nose or toe into the sterling silver organic oval pendant. The detailed texture will be highlighted by oxidizing then polishing the silver. 
Approximate dimensions 3/4" (35mm x 20mm) each pendant will turn out slightly different.
Customization: Name on front or back 
Your order will be completed within about 4 weeks of when your mould arrives in the Sway Silver studio in Cambridge, Ontario Canada. Orders are shipped via Canada Post Expedited.