Single Print with Name Fingerprint Pendant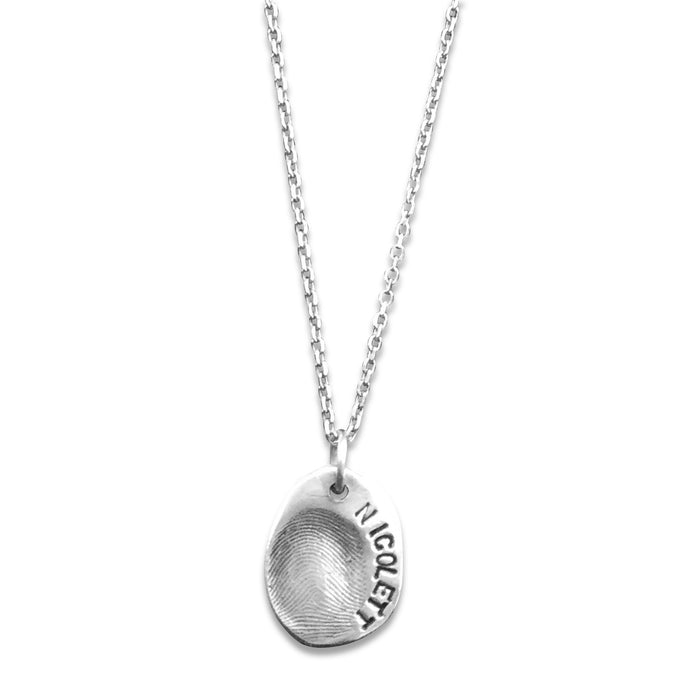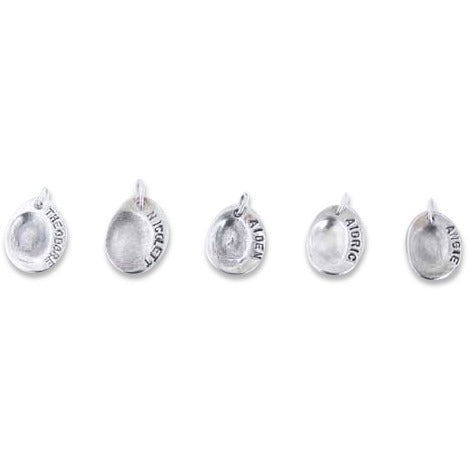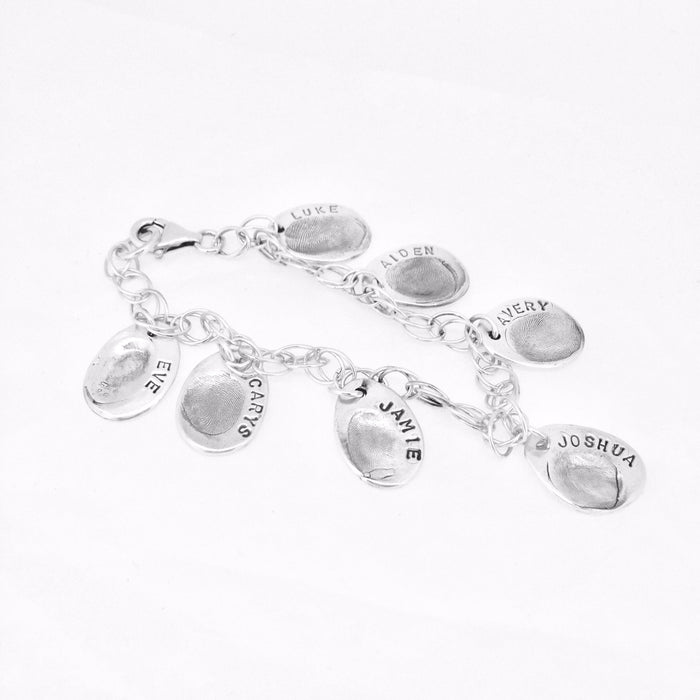 Showcasing 1 fingerprint with name stamped along the featured fingerprint. This design is the original Sway Silver fingerprint pendant the finish a little rustic & organic in shape. Perfect on it's own, clustered with several on a rolo necklace or curated on a family bracelet.
Dimensions vary with size of fingerprint & name. Pendants shown are 5/8" - 3/4".  
New Mould? Order a DiY Mould Kit to get started
Your order will be completed within about 4 weeks of when your mould & order form arrives at the Sway Silver Studio, Cambridge Ontario then shipped to you.
.925 silver. Names or initials stamped on back unless specified otherwise.