April 01, 2018
Made to Order Collection - Sway Silver Jewellery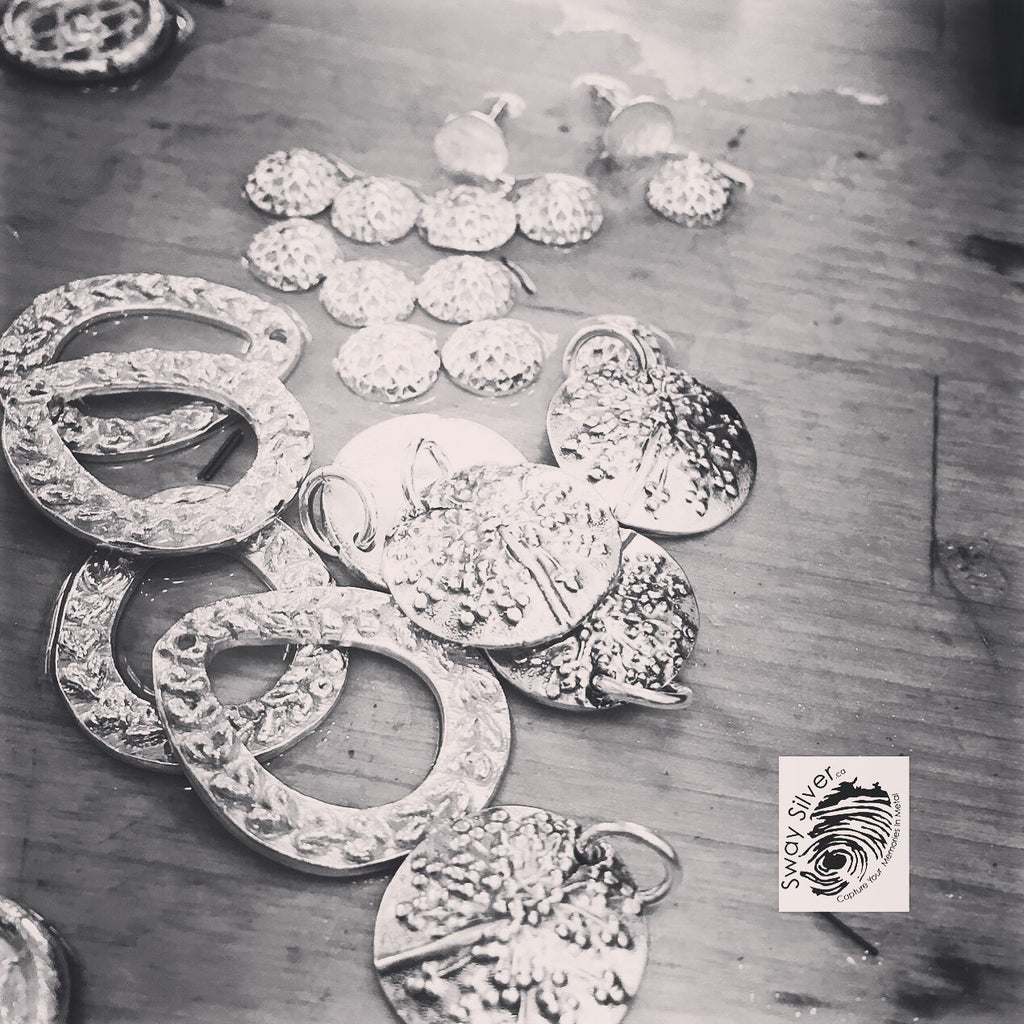 After 8 ish years of making silver fingerprint jewellery full time, I've been craving an outlet for some new ideas. I continue to love the stories each fingerprint jewellery client brings to my studio, however, my own stories need a release from time to time. Loads of inspirational sketches line my sketchbooks of flowers, leaves, architectural elements and fabric patterns hand stitched in intricate embroidery. Twigs, birds, flowers, and rock face textures have all been standard elements of my jewellery in the past. This time, I'm employing the Victorian practice of floriography - the meanings attributed to flowers - with my floral imagery in silver. It's a wonderful way to wear inspirational sentiments without words.
My jewellery designs are easy to wear, casual and not fussy - just add denim and go.
If we've met via my fingerprint jewellery or pet nose print line you can now have complimenting jewellery to layer with your sentimental family Sway Silver pieces. The sterling silver is finished with a moderate polish, evidence of the maker's hands, darkened for a time worn feel. My process includes carving each mould design by hand then each casting is made one at a time allowing for uniquely perfect imperfections in each one. 
Each design in the Made to Order Collection is available in a limited quantity. Ships in 7-14 days.