Dog Nose "Outie" Cuff Links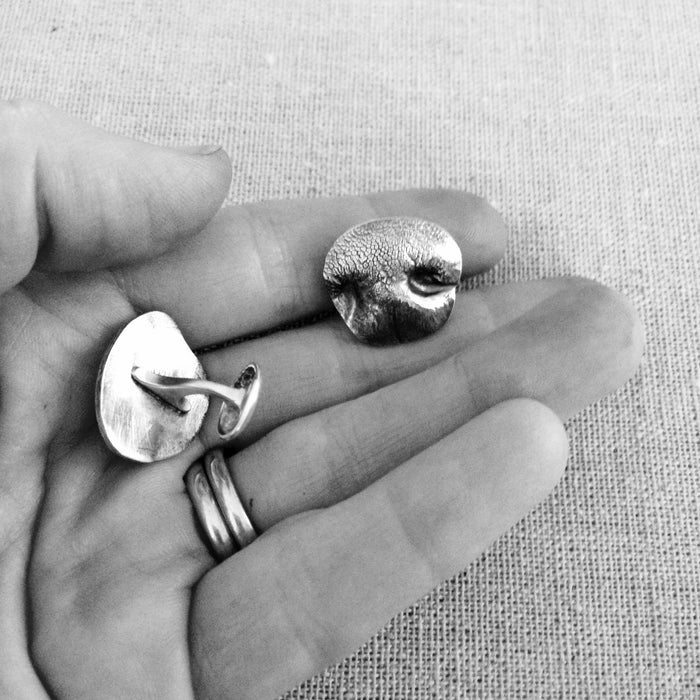 To get started, please order a DIY Pet Mould Kit
I'm known for wearing my heart on my sleeve... Are you? One well dressed way to keep your beloved close is a sterling silver replica of your small dog or cat's nose made into unique & memorable cufflinks. 2 different small noses can be used. Best for noses under 1"
For large dogs too big to make wearable cufflinks I can make an "Innie" version on an oval or round shape. Please, send me an email and we can come up with a suitable design.
The detailed texture will be highlighted by oxidizing then polishing the silver to a bright finish.
Your order will be completed within about 4 weeks of when your mould arrives in the Sway Silver studio in Cambridge, Ontario Canada. Orders are shipped via Canada Post Expedited.
Approximate dimensions : Depends on the size of the nose.
Customization: Name or initial on back ( up to 6 letters )