Large Teardrop Fingerprint Pendant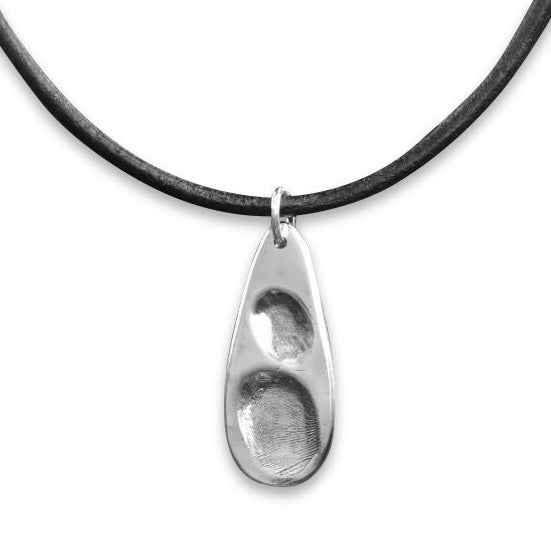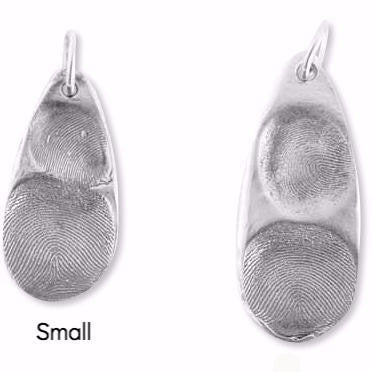 The Large Teardrop pendant suits the sentimental, casual dresser when worn on a leather necklace but is also stunning & feminine on a Rolo necklace. 
Number of fingerprints: 1 - 3   Show the size range of your smallest to tallest children or one or 2 full adult fingerprints.
Customization: Each first initial will be added to the back to correspond with the fingerprints on the front. (Chains & leather sold separately)
Approximate dimensions: 1 1/2 - 2" (38mm - 50")
Made of: Sterling Silver
New Mould? Order a DIY Mould Kit to get started
Your order will be completed within about 4 weeks of when your mould & order form arrives at the Sway Silver Studio, Cambridge Ontario, Canada, then shipped to you.
Names or initials stamped on back unless specified otherwise.