Dog Nose Sterling Silver "Outie" on a Leather Cuff Bracelet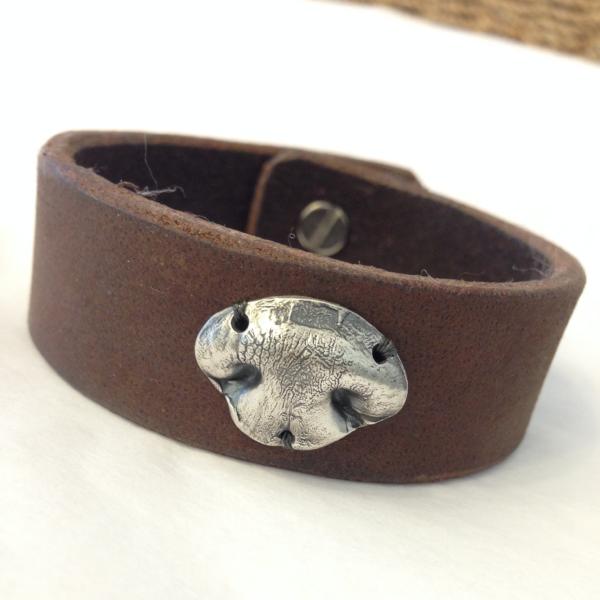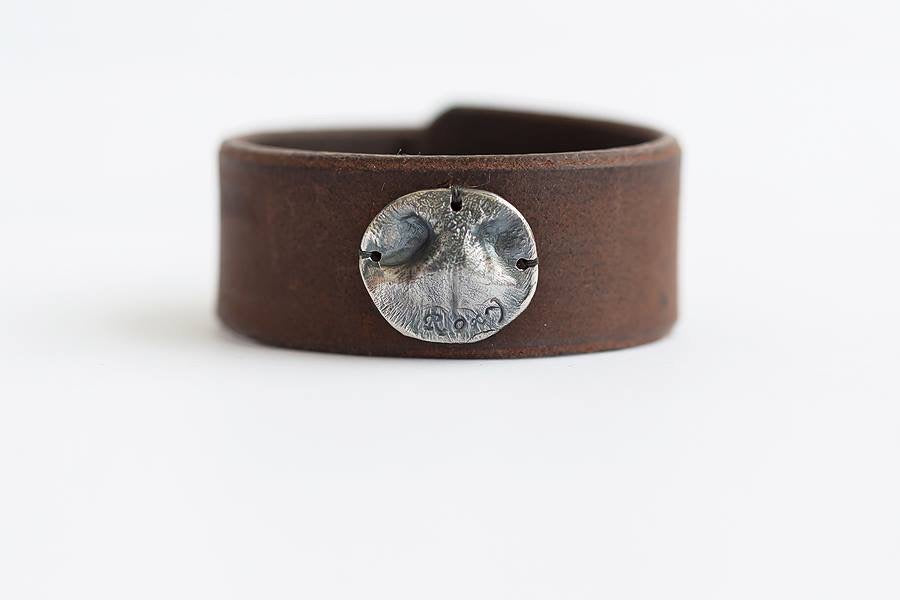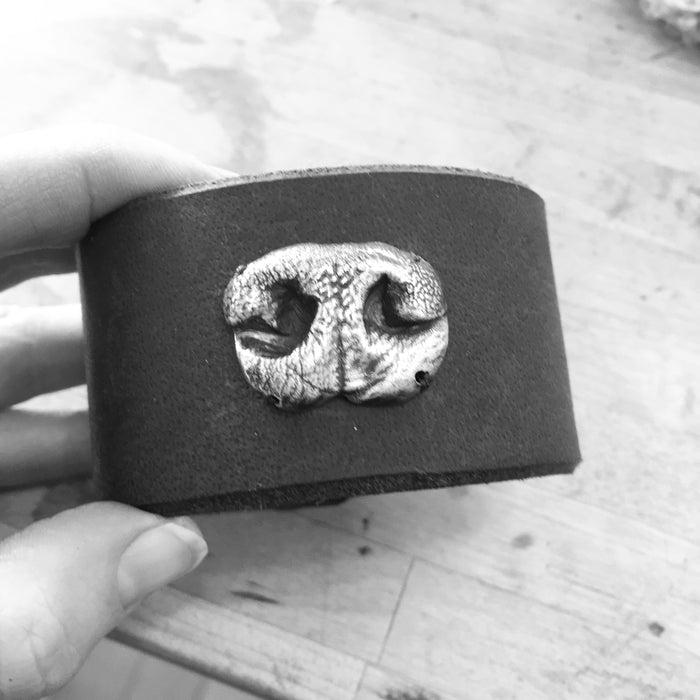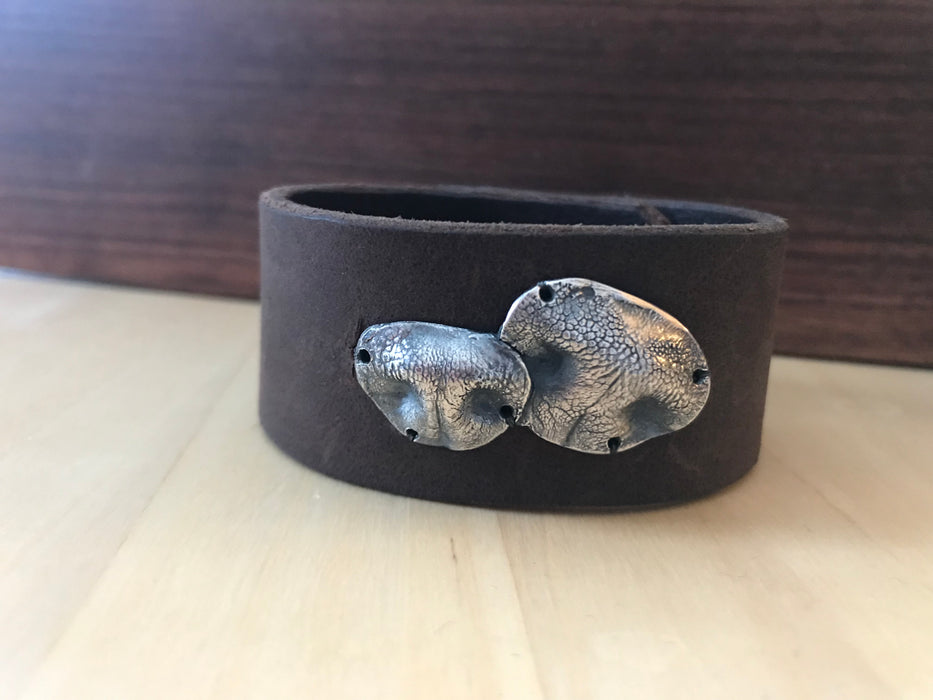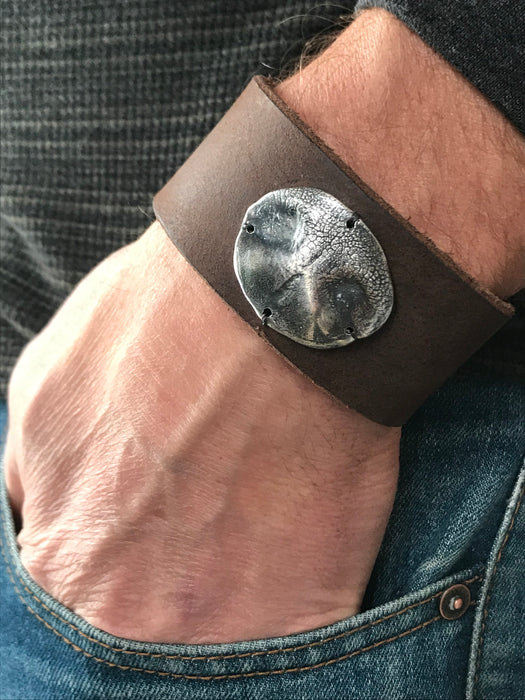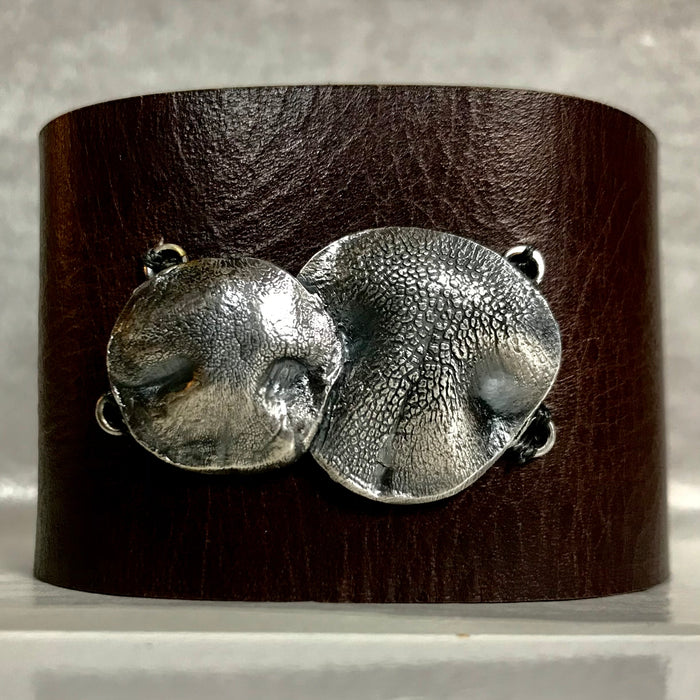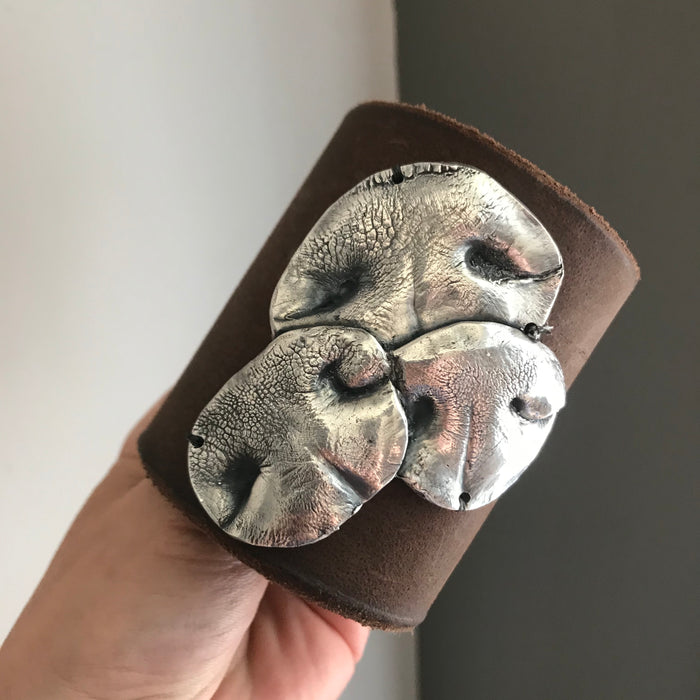 New Mould? Order a Mould kit to get started
How does your dog greet you? Nose first! To celebrate your beloved dog I will use the mould you've taken of your dog's nose and turn it into a sterling silver focal piece centred on a brown leather cuff bracelet. 
You will be amazed by the detailed texture when it's highlighted by oxidizing (blackening) then polishing the sterling silver. As every dog lover knows, each dog is absolutely unique in it's personality and appearance and that goes for the nose too! To get started on your own cuff bracelet please order a DiY Mould kit by clicking the link above. Price includes ONE outie dog nose on a leather cuff bracelet. Please request a quote if you would like to have multiple dog noses added to a cuff bracelet.
Your order will be completed within about 4 weeks of when your mould arrives in the Sway Silver Studio in Cambridge, Ontario Canada. Orders are shipped via Canada Post Expedited.


Approximate dimensions : Depends on the size of the nose.
Customization: Name on front (up to 6 letters)
Here is a general guide to determine what size nose your dog has:
XSmall - Small dog - under 20 lbs
Medium - Large dog - under 100 lbs
XL Large dog - over 100 lbs Great Dane, Saint Bernard 
Please note: the final product will turn out approximately 10% smaller than the original mould size.