Heart Shaped "Outie" - Dog Nose Pendant - S - XLarge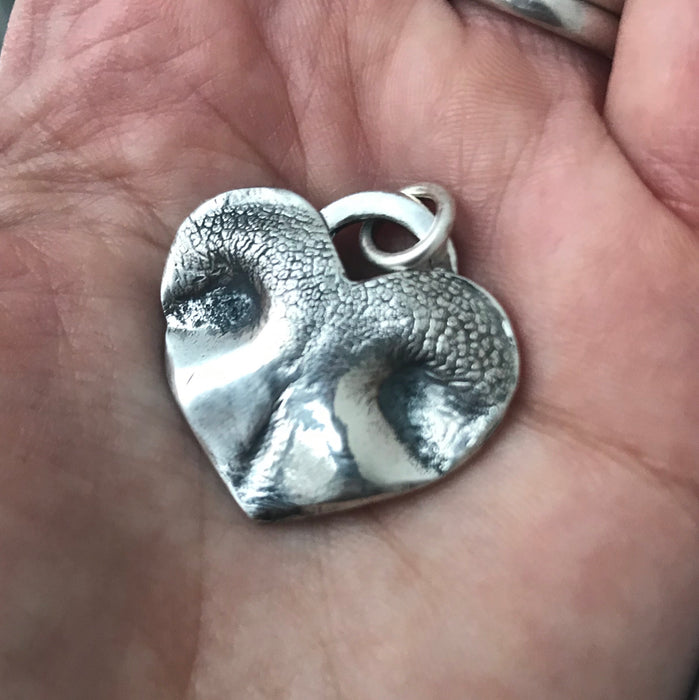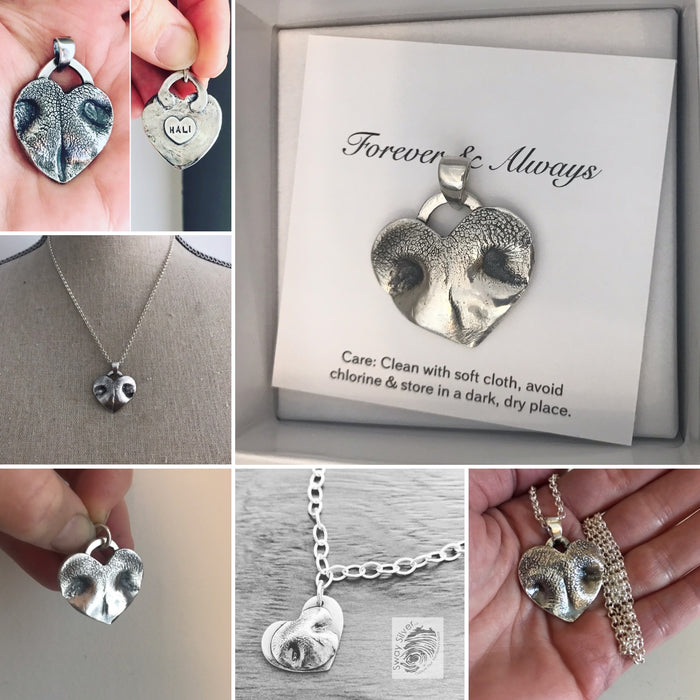 To get started please order a DiY Pet Mould Kit
Ok, is there really any other shape that's more sentimental that a heart? This pendant is especially great for those big dog noses that might feel a little bold to wear in it's full glory. "Outie" means the pendant will appear as a replica of your pet's nose in sterling silver.
You will be amazed how the detailed texture will be highlighted once it's oxidized (darkened) then polished to a bright finish.
To get started on your own Heart Shaped "Outie" pendant please order a DIY Pet Mould kit by clicking the link above.
Approximate dimensions : Depends on your dog's size.
Customization: Name on back
Your order will be completed within about 4 weeks of when your mould arrives in the Sway Silver studio in Cambridge, Ontario Canada. Orders are shipped via Canada Post Expedited.
Order a chain  I recommend the Rolo or Anchor chain for larger pendants.