"Innie" Impression M - XL Heart Pet Nose Pendant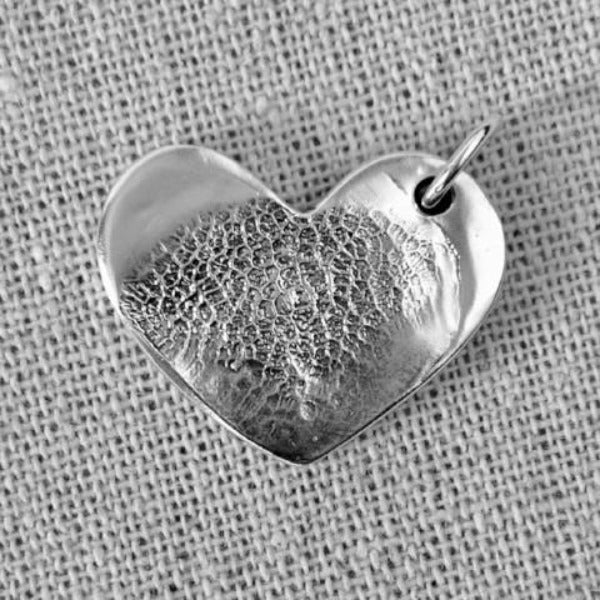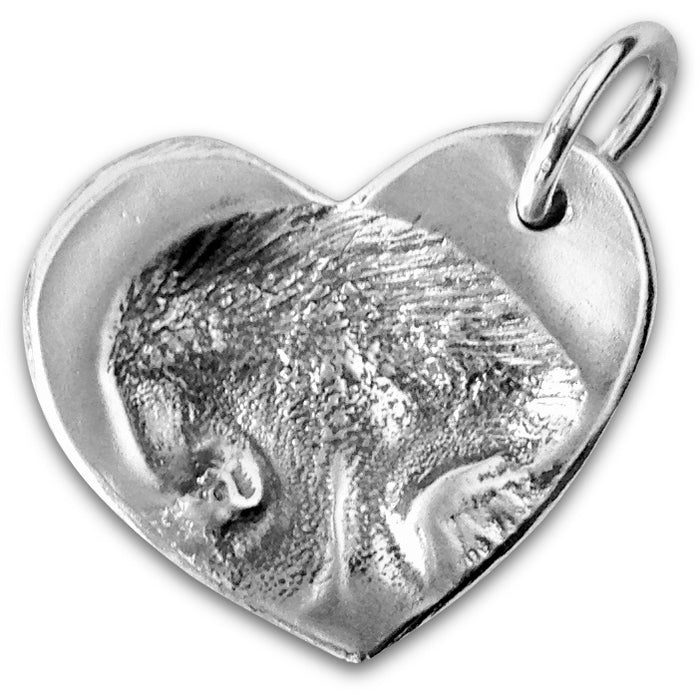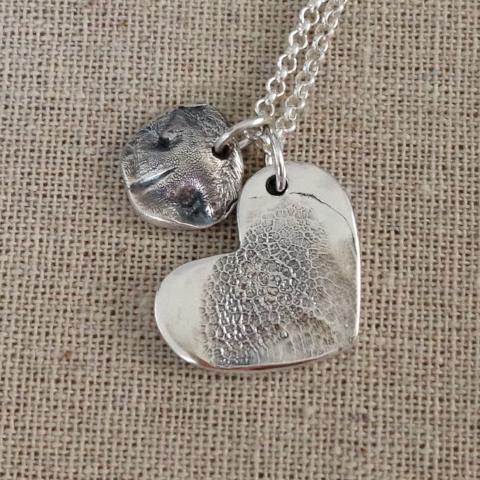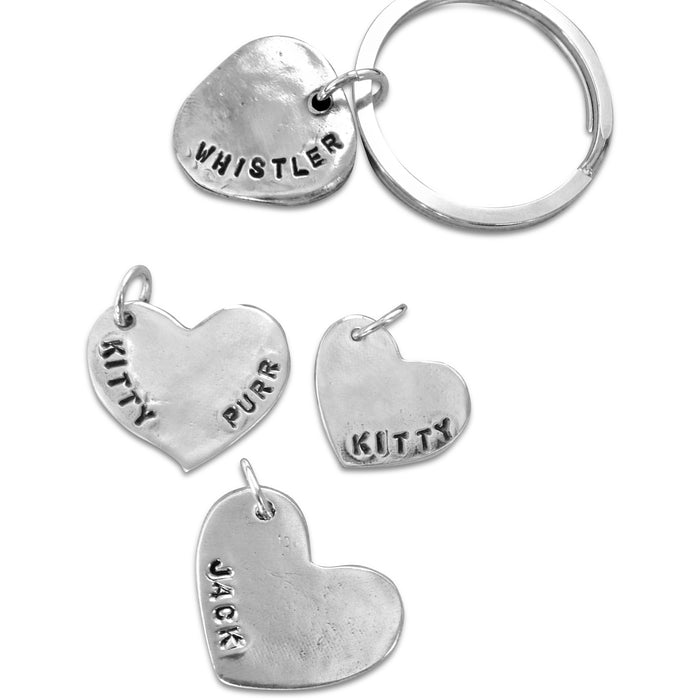 New Mould? Order a Pet Mould Kit to get started
Show everyone just how much you cherish your smart and full of heart BFF!  (Best Furry Friend) The large heart is designed for the impression of a partial dog nose.
"Innie" means the pendant will appear as though your pet has pressed his nose into the sterling silver heart pendant. The detailed texture will be highlighted by oxidizing then polishing the silver.
Approximate dimensions :
XL - 1"x 3/4" (26mmx 20mm)
L - 3/4"x 29/32" (19mm x 23mm)
M - 45/64" x25/32" (18mm x 20mm)
Customization: Name on back 
Your order will be completed within about 4 weeks of when your mould arrives in the Sway Silver studio in Cambridge, Ontario Canada. Orders are shipped via Canada Post Expedited.