March 02, 2022
Comfort & Joy … Mrs. Small's Home Cooked Chocolate Pudding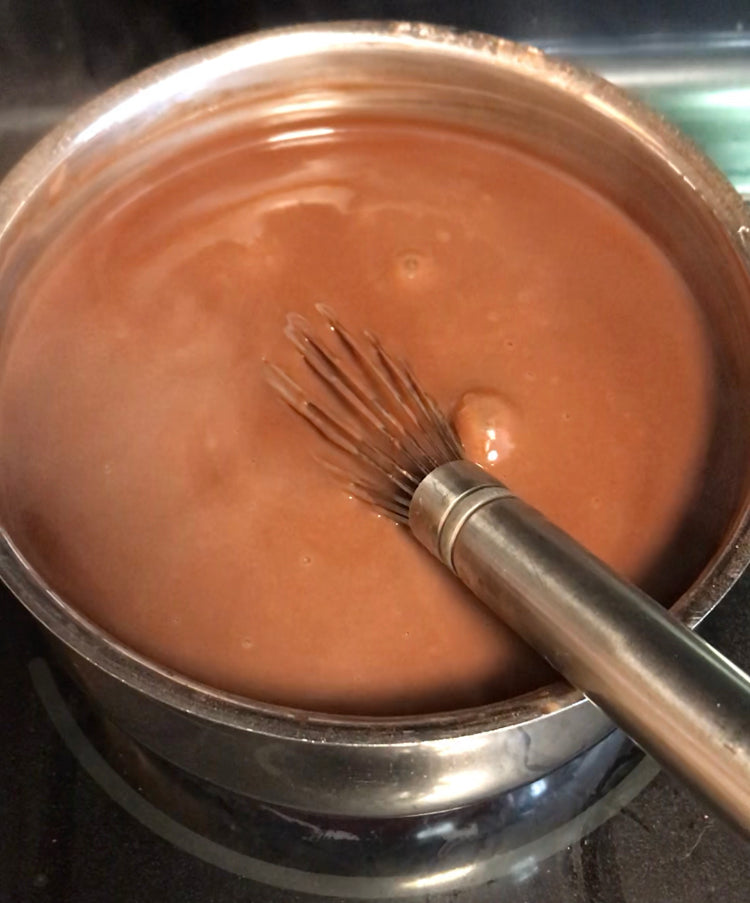 Home Cooked Chocolate Pudding Recipe
(Mrs. Small, Whitehead Island, New Brunswick)
2/3 cup sugar
6 Tbsp cornstarch
2/3 cup cocoa 
1/2 tsp salt
5 c milk
3 tsp vanilla
Mix sugar, cornstarch, cocoa & salt together in a medium sized pot. Gradually blend in milk. Cook over medium heat, stirring constantly until mixture thickens and comes to a gentle boil. Remove from heat then add vanilla. Pour into 6-8 individual dessert bowls.
Lick the spoon!
Variation: 1 Tbsp of instant coffee adds a nice mocha flavour 
Cool and serve with a dollop of whipped cream.